AUTHOR VISIT INFORMATION
& RESOURCES FOR A SUCCESSFUL EVENT!
Mr. Stewart's presentations are truly dynamic events. Every presentation is engaging, energetic and interactive throughout. These are usually assembly settings, either in an auditorium, gym or large library. The number of students assembled range from 80 to 230. Before Mr. Stewart's arrival date, it is important to have plenty of time to properly promote the event to students and parents, who are welcome to join us. Currently, these are free events, so we expect the school to really promote Mr. Stewart's presentation. 
​In his school presentations, author C.R. Stewart talks about the importance and  process of creativity and storytelling. He uses his own journey and idea (his book, Britfield) as an example, and talks about how to be creative, types of creativity, writing, and storytelling. He focuses on encouraging students that their ideas matter and provides them with tools, ideas, and inspiration to develop those ideas.
Below are links to an overview of what a typical assembly looks like.  Mr. Stewart also provides classroom writing workshops and combined classroom visits.
Please note that we have created many resources and tools available to you to make your author visit easy, seamless, and highly effective.
So far, Mr. Stewart has visited 120 schools (public and private) and has spoken to over 15,000 students in 15 states. We'd love to add your school too!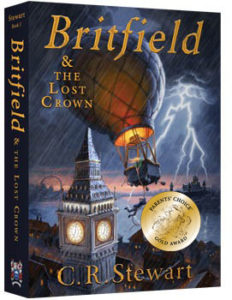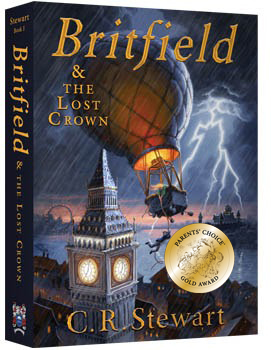 PRE-ORDER MADE EASY!
We provide a customized link that makes purchasing a book easy on parents and ​seamless for students & staff. Please click on image to see an example.
OPTION:  Please contact us to discuss an author Skype session.